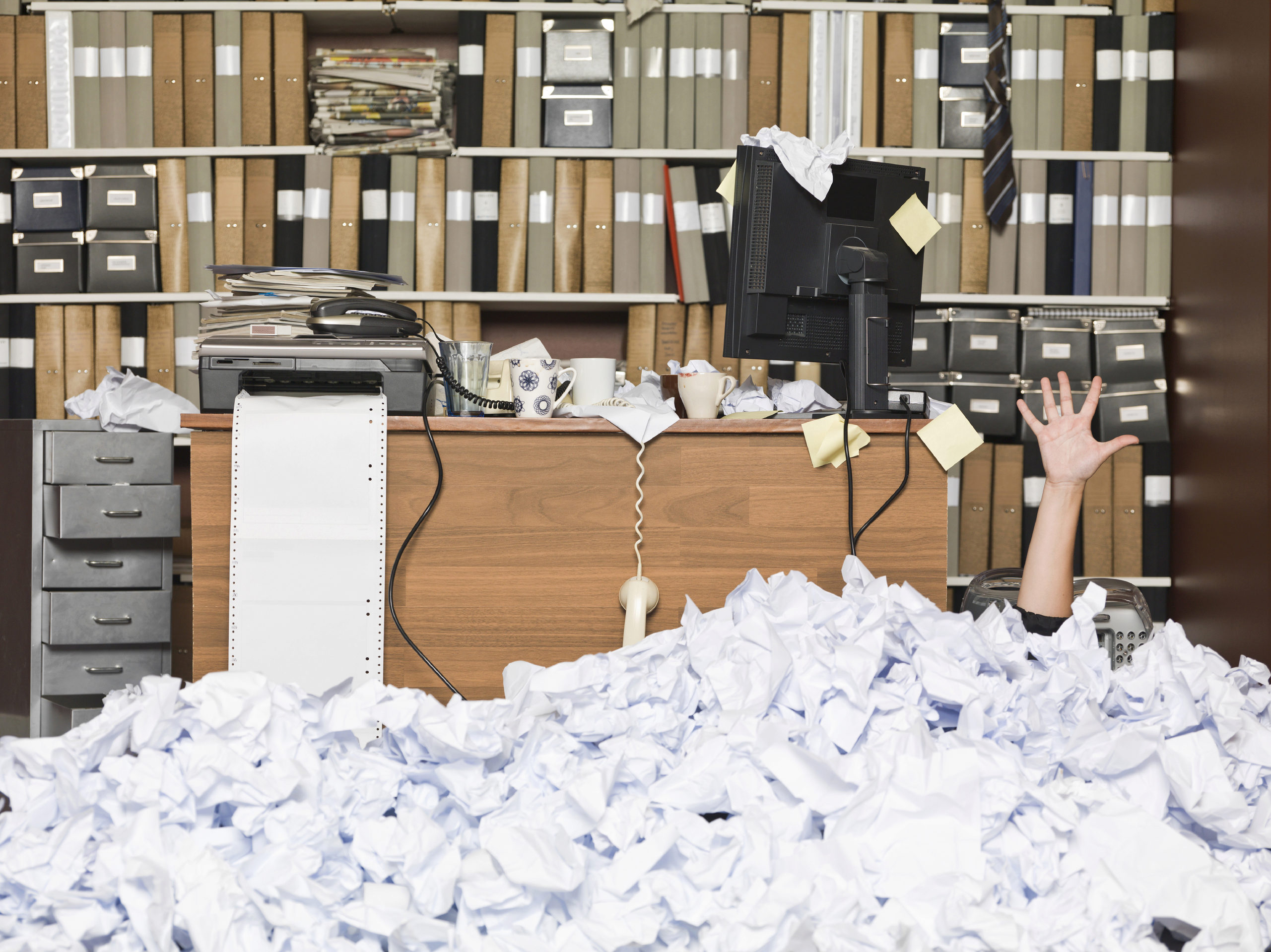 Do you feel as though there is never enough time to clean out files, shred old papers, organize your e-files or rid your office of old or broken e-trash?
Wharton's annual clean-up days initiative will help you responsibly dispose of unwanted office materials, archive and organize both your paper & e-files.
How do you participate?
Your Business Administrator (BA) will act as your departmental Clean Up Day Captain. The BA's have information on for all recycled items and for archiving & retention reference sources.
What items can you recycle?
Acceptable e-waste items & writing tools
Additional items as warranted
What papers can be shredded or recycled?
Archiving guidelines link http://www.archives.upenn.edu/urc/procedure2.html
Retention Schedules link http://www.archives.upenn.edu/urc/recrdret/finan.html
When in doubt ask your BA or Supervisor!